How To Hire A Realtor In A Divorce?
Posted by Dan Larson on Tuesday, August 3, 2021 at 6:28 PM
By Dan Larson / August 3, 2021
Comment
Do You Know How to Pick Your Real Estate Agent When You're In A Divorce?
No one ever gets married thinking about getting divorced later on down the line. However, it does happen, and the relationship between you and your spouse has come to an end, and you both have decided you need to move on.
When you own a home together, this can create some real difficulties for you and your ex-spouse. Usually, you need to get your home sold quickly, so you can split the money and move on to the next chapter in your life.
When this situation comes up, you'll need a professional realtor that is sensitive to you, and you ex-spouses current circumstance and one that can sell your home no matter what the market looks like at the current time.
You'll need someone on your team, that can sell your house now. So, hiring the right real estate agent while going through a divorce is an extremely important decision especially when the home you and your ex-spouse own together is one of the largest assets you probably have.
How to select a real estate agent while going through a divorce usually isn't something that most people think about, and the reason being, is there are so many other important things to deal with while going through this complex and emotional life event.
Hire A Real Estate Agent That Understands Divorce
Not just any real estate agent can handle your divorce-related property sale. Some real estate agents just aren't that good at selling homes, and then there are other real estate agents who don't quite grasp the severity of your situation.
Considering all the stress, that you are probably already under with your divorce, the last thing you'll need is a real estate agent that fails to meet your criteria.
When you and your ex-spouse are selling a home while in a divorce, you'll both need someone that can work with you now. You'll also need a real estate agent that knows how to move a home no matter how difficult the situation currently is.
Consider these following items when picking the real estate agent that sells your home during the divorce:
Has The Real Estate Agent Done This Before?
There is no doubt about it, there are a ton of realtors out there to choose from. Which, probably also means that many of them have probably never sold a home for a person in a similar situation, and it's likely that some may even avoid divorce sales because they feel that they are too much trouble to deal with.
A real estate agent who avoids controversy is probably not the ideal candidate you want selling your home. You need to find an agent who is familiar with divorce home sales. The agent themselves may have even been in a divorce personally, or they might just have the experience of moving homes while people are going through a divorce.
If the real estate agent's experience is there, the agent will know how to be sensitive to your needs. The realtor will also know how important it is to get the home sold as quickly as possible, and still get you great offers on your house.
How does the realtor's listing prices compare to their sales prices?
This is an important factor to consider when you go into your decision-making. You'll want a real estate agent who understands the current real estate market well enough that they can price a home correctly the first time. However, there are times when it's just not possible to get it right the very first time if market conditions are changing.
There are some real estate agents who are way much better at this than others. When you are trying to sell your home quickly it's very important that you list the home with a price that is going to appeal to buyers, that also isn't too low, again this is something a great real estate agent will be able to help you with.
You'll also want to make sure the real estate agent you choose has
an excellent track record of getting a sale price close to what their clients ' asking price was. We call this in real estate the "list price to sale price ratio." So, you should ask the real estate agents you are interviewing what their list price to sales price ratio is.
Does the realtor know how to handle two conflicting people?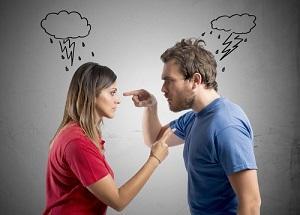 One of the biggest problems you may run into is that you and your ex-spouse own the home together. When the home is owned jointly you'll both need to be involved in the home selling process, However, you have no desire to speak to one another. A great real estate agent who handles divorce home sales will know how to communicate with you both without creating any more issues.
Your real estate agent should be able to know how to pursue what is best for you both in the face of this emotional challenge, as well as knowing how to avoid rocking the boat and creating any more headaches for you both. It's extremely important to have both homeowners on the same page so that you can maximize the largest return from the sale of the co-owned property.
Just recently, our team was selling a home in North Port, Florida, where the ex-spouses were in complete conflict with each other. One of the homeowners was making our job a lot harder than it initially needed to be. What became apparent to us, is that this was being done in order to hurt the ex-spouse. So, what needed to be pointed out was, that in the long run, this was preventing us from doing our job, and it was also going to affect the overall return that would be realized from the sale of the home.
This, of course, is not smart but it's all too common when you let your emotions get in the way of sound business decisions. Is the real estate agent a good listener? You're probably thinking to yourself that the last person you'll confide with, is your Realtor. However, it's important to know that you may end up doing so even if you don't want to.
You're already going through a high-stress real estate transaction, and anyone who has previously sold a home can tell you just how stressful it can be, without a divorce being involved.
While talking with your real estate agent about the situation with the property, sometimes things can get heated. Are you comfortable with this person, who may be an outlet for you in this challenging time? If you feel comfortable with the agent or they rub you the wrong way, it's probably better to find someone that is more compatible with your needs.
Is The Realtor Familiar With Your Area?
Thanks to the internet, it is now a lot easier to find a great real estate agent. However, when searching online for Realtors sometimes the real estate agents who come up in your searches may not be familiar with your area and probably are not the best qualified to sell your property.
Their internet ads may look nice, and they'll probably be willing to work with you and anyone, anywhere in the state to sell a house, since that is how they make their money.
The issue is though, that only a Realtor who truly knows your area like the back of their hand can sell your house efficiently. Why do you ask? If the agent is not from your area, they probably will not be able to price your home correctly, because they are not seeing exactly what is happening in the local area real estate market on a daily basis, which pricing a home correctly is one of the most important factors in selling a home. Knowing how one neighborhood compares to the next in your area, is something a real estate agent that is located 50 miles from your area is probably not going to know.
The real estate agent you select needs to know many things to make the sale of your home a fast, and productive sale. Some of the things they should know are the neighborhoods in our area, the state statistics, the average home and sales prices in your area, homes that are similar to yours in your neighborhood, and, much, much, more. Also, your real estate agent should have an established network to get your house out there to potential homebuyers.
Is The Realtor A Good Negotiator?
The real estate agent you choose should be able to manage the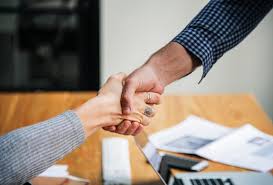 complex situation of dealing with two people who are more than likely at odds with each other and also be able to deal with negotiations with potential home buyers
Keep in mind the real estate agent you choose to hire should be looking out for your best interests, and keep your situation confidential at all times. One of the last things you'll want during negotiations of the contract is for the buyer's agent to know you and your spouse are going through a divorce.
If this happens, it puts you and your spouse in a weakened position when it comes to negotiating offers on your property. One of the major hurdles that will need to be cleared is a home inspection, which the buyer will more than likely have performed by a licensed home inspector.
Besides the initial purchase contract negotiations, after the home inspection is done, this is where there will probably be more negotiating. So, you'll want a Realtor in your corner who is good at negotiating home inspection repairs. You'd be surprised at home many demanding homebuyers are out there who will nitpick when it comes to the home inspection report.
Many homebuyers lose sight that the home inspection is to make sure that the home is structurally sound, and not to make the place perfect, after all, they are buying a home that has been lived in, not something that is brand new. So, when the buyer starts asking for everything that was in the inspection report to be repaired, that's when it's extremely important to have a Realtor who is in your corner, and can negotiate the repairs on your behalf.
The Realtor Should Have A Proven Track Record of Sales?
In a highly stressful situation like a divorce sale, you'll want a real estate agent who has a track record of successfully selling homes. This is not a time to be selecting a real estate agent, who sells a couple of homes a year, or an agent who is new to real estate and is unfamiliar with what it takes to get a home sold.
It's extremely important to choose a realtor who knows what they're doing and stands out in a crowd! Hire the real estate agent that everyone else wants to hire, and work with. The real estate agent who you've seen their sold signs all over the place.
Keep all these above-mentioned things in mind and I'm sure you will be hiring a real estate agent that will be an excellent choice to work with while you are going through the divorce sale!
Other Helpful Divorce Resources
Use these additional divorce resources to make an already tough situation go a little more smoothly. One part of the divorce process is knowing about the process and issues that may arise from it.
If you are going through a divorce and need to sell your property in one of the communities below, please feel free to get in touch for a free private consultation.
About the author: The above Real Estate information on The Process Of Selling Your Florida Home was provided by Dan Larson, a recognized leader in his field. Dan can be reached via email at team@larsonsold.com or by phone at 941-993-8222. Dan and his team The Larson Team have helped people move in and out of many Southwest Florida towns over the years.
Are you thinking of selling your Southwest Florida home? The Larson Team has a passion for Real Estate and would love to share their marketing expertise!
We service Real Estate Sales in the following Southwest Florida towns: Anna Maria Island, Bradenton, Boca Grande, Englewood, Casey Key, Englewood, Holmes Beach, Lakewood Ranch, Longboat Key, Manasota Key, North Port, Nokomis, Osprey, Placida, Port Charlotte, Punta Gorda, Rotonda West, Sarasota, Siesta Key, Venice, and Wellen Park, FL