Selling A Relatives Home After They Pass Away?
Posted by Dan Larson on Monday, August 23, 2021 at 9:51 PM
By Dan Larson / August 23, 2021
Comment
What is an Estate Sale?
The passing of a relative is always difficult for a family. Not only do you have to deal with the emotions that accompany the passing of someone you love, but you also have to deal with other important details as well– like possibly selling your relative's home.
Selling a property after a relative passes away is called an "estate sale."
The term "estate sale" can be interpreted by people in multiple ways. As an example, if you are not a real estate agent, you may be thinking that an estate sale is a sale where furniture and other possessions of your relative who passed away are sold.
Realtors in Florida on the other hand, think of an estate sale as selling a property for the family of the recently departed.
Selling a home in Florida for someone who has recently passed away is very similar to selling any other home in Florida. However, there are a few extra things to consider, and knowing how to navigate all the potential issues of the estate sale will make the selling process easier.
The most common situation we see here in Florida is a son or daughter having to sell their parent's home. Usually, there will be lots of great memories surrounding a parent's house, especially if the children have either grown up, or come to vacation/visit their parents in the home.
The memories you have of the home can sometimes make selling a little more difficult. Many children and relatives are left to wonder what to do when inheriting a home.
Below you'll find 9 of my best tips for selling a home after a parent or other relative passes away.
Selling A Home After A Relative Passes
When trying to figure out how to sell an estate of a relative who passed away, there are some important considerations. Below you'll find some things you should be immediately thinking about.
1. Transferring The Real Estate After Death
If your relative passes away without a will (intestate) then the real estate passes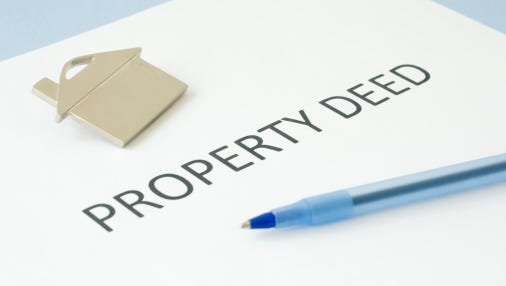 directly to the spouse, descendants (children or grandchildren), parents, siblings (and children of deceased siblings), or if they pass away testate (with a will) the real estate passes directly to the beneficiaries under the will.
So what happens when the home is going to be sold?
The first thing that needs to be done is to make sure that the executor of the will has been given authority to sell the real estate. Generally, there are specific instructions in the will about selling the real estate.
First thing is, you should look to see if the executor of the will was given the authority over the real estate. If the Executor was not given authority over the real estate, then the beneficiaries will hold the authority and can sell the real estate without the executor's consent.
However, every state varies on how a home can be sold as an estate with and without a will. Following the correct procedures of your state in selling a house after a relative dies will be an important step as well. So, I would highly recommend speaking with a qualified real estate attorney.
One thing to note is if you are going to be selling an estate where the relative had more debts than assets, this is what is called being insolvent. In this situation, it is important NOT to pay any debts you don't have to, and depending on the state there will be a state law that will set out a priority list for you to follow. So, are to pay some of the low-priority creditors, you could find yourself personally liable for the amount of money you shouldn't have paid out.
2. Make Sure To Pay The Bills For The Home
It will however be in your best interest to make sure to stay current with the bills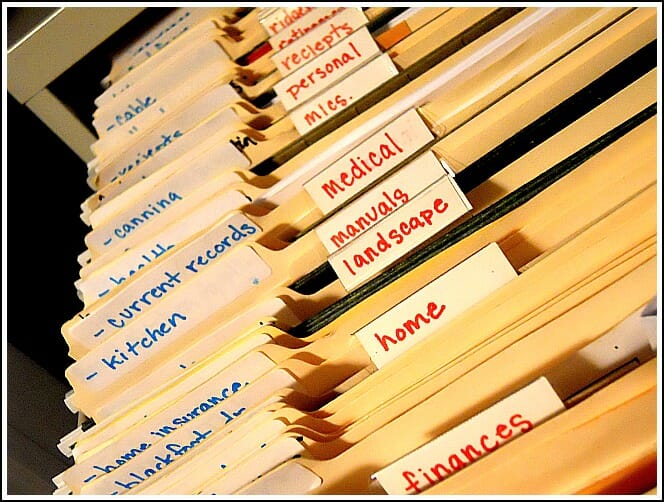 related to the home – like the mortgage, and utilities until you finalize the sale of the property. Even though your relative has passed away, the mortgage company and other service providers, like the water company and electric company still need to be paid. It's especially important to keep the electricity on in Florida, and the reason is due to our high humidity levels, a home in Florida without an air conditioner running can become a breeding ground for mold spores.
If you are dealing with the death of an older relative, it may be possible they had a reverse mortgage on the property. If they did, you'll want to make sure you follow the necessary steps when selling the property in this circumstance.
You can avoid complications later on down the line by making sure that all of these bills are paid until you are sure they don't need to be.
Again, paying any bills should be done through the estate and NOT personally as I mentioned above!
3. Find All Essential Documents Related To The Home
Make sure to collect all required financial documents. Financial documents are extremely important for the distribution of the estate, including the home. Not having all the necessary documents needed, things can become much more difficult.
This may take a while to find everything you need. Because, more often, than not all the documents won't be in the same place. Sometimes people will put certain documents in hidden places. It will be worth the time to search everywhere, look in places like the attic, the garage, closets, drawers, and even under the mattresses, also go through any boxes or file folders you find.
The below documents are some of the important documents that you'll want to gather and they may include:
Your Relatives Will – If there is a will, it will help simplify the distribution process of the estate
Receipts From Bills – You will need to put a freeze on your relative's credit, so make sure to contact all creditors, including the three major credit reporting agencies, which are Experian, Equifax & Transunion.
Investment Accounts – Your relative may have had stocks and/or bonds, or other investment accounts.
Insurance Policies – Your relative may have had a policy from an employer, or one purchased privately.
Homeowner's Insurance Policy – Make sure to keep homeowner's insurance up to date and increase the coverage if necessary.
Bank Account Information – You'll want accurate information on all of your relative's bank accounts.
Once you have gathered up the documents, you will need, make sure to shred anything else that has your relative's personal information on it – in particular anything with social security numbers on it.
Unfortunately, It's common for identity thieves to use the social security numbers of the people who have passed away. By shredding any documents with their social security number on them, you make identity theft more difficult for identity thieves.
4. Make Sure To Change Locks and Mail Delivery
When selling a relative's home as an estate sale, it is very important that you have complete control of the property. This includes changing the mail, so you'll receive any important mail in a timely fashion, also make sure to enhance the home's security by changing the locks. Keep in mind there are going to be people who know about your relative's death that took place and that the home may be vacant now.
You'd be surprised at how many keys may have been given out to the home over the years.
5. Make Sure To Go Through Everything in the Home
Homebuyers are not going to be interested in the majority of your relative's furniture they had in the home, so ideally you'll want to clear everything out of the home and have it staged professionally before the sale, at a minimum take out all of your relative's personal items and only leave behind just enough furniture to help in the sale.
Clearing out the home completely of someone's possessions, especially if you have emotional ties to them, can be tough and take a toll on you. That is why it is important to have a process so that it makes things a little easier for you.
You'll want to categorize items, as to what you'll do with them. You'll more than likely either want to keep some items, throw other items away, donate items, or maybe even sell some items.
If there are any personal items that family members are going to want, especially if they're items that family members may dispute over, you should set them aside to deal with later. The sooner you have everything out of the home, the sooner you can put the home on the market to sell.
If your relative owned many valuable possessions it may be wise to hold an estate sale for these items, because having an estate sale it will allow you to maximize the value of your relative's belongings.
6. Get The Home Ready For Sale
Once you have gone through all the personal property of your relative, and have sorted everything out, you will now be ready for the actual home sale. When you get to this point, you're going to go through most of the same steps as any other home seller, although there might be some minor differences that may apply. Check out our article about Steps To Selling Your Home.
More often than not, when selling a home that was owned by an older relative, or a house that has been lived in for years, there is usually some extra work involved in prepping the home for sale. This can and usually is one of the most challenging parts of selling a deceased relative's home.
The home's interior may be dated or the home may need a new coat of paint or carpets replaced. There also may be so items where your relative deferred maintenance on them, and they have caused damage to the home.
What you'll want to do is bring in a reputable Realtor® to give you advice on what should be changed or repaired before you put the home on the market for sale. If you want to get the best possible price from the sale of the home, you will probably need to make some changes prior to the home being put on the market.
These items may include the following:
Removing Old Furniture ( As previously Discussed )
Change Out Old Curtains/Blinds
Remove Old Wallpaper
Change Out Stained Carpets
Put A Fresh Coat of Paint On The Walls
Make Sure To Get Rid of Signs That A Pet May Have Lived in The Home
Install New/Updated Fixtures
Update The Home's Interior Lighting
Additionally, to any changes you have made in the home, you are going to want to have a deep clean done. One of the most helpful things you can do for the sale of a home is making sure it's properly cleaned.
If you do not want to do the deep clean of the home yourself, ask your Realtor for a reference for someone who will do a good job. Our Real Estate Team, RE/MAX Anchor Realty: The Larson Team, offers a 2hr. complimentary cleaning service when you list your home for sale with us.
Once the home has been prepared for buyers, then it's time to go ahead and list it through your real estate agent. As long as you have made the home desirable based on the current market, you should be able to sell it for a fair price.
7. Hire a Top Producing Realtor
Speaking of Realtors, make sure you hire a stellar one! The first thing you need to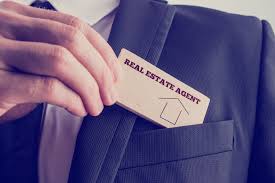 know about real estate agents is there is no shortage of them. In my time as a Realtor I've met some really outstanding agents, then on the other hand I've also met a lot where I genuinely felt bad for their clients.
Making sure you pick the right real estate agent is important to your success in the home sales process. A great agent, will be your guide with helping you price the home correctly, and they should have an exceptional marketing plan, and be able to stay in constant communication with you, so your real estate agent needs to be an agent who is on top of their game.
When you're selecting a real estate agent for an estate sale, you'll want to look for an agent who has experience with this type of transaction. As you've probably gathered from reading this article, there are a lot of things you need to consider when selling a home after the passing of a relative.
8. Did The Homeowner Pass Away in The Home
Whenever you are selling a home in an estate sale, be prepared, because a lot of homebuyers will typically ask if the person passed away in the home. For some buyers, death occurring in a home or on the property can be a problem for them, as it gives them the creeps. Depending on the state the home is in, you as the seller may have to disclose whether a death occurred in the home or not.
For example, in Florida where I'm located, you do not need to disclose a death in a home even if it was a murder. Doing the right thing is essential, so make sure you ask your real estate agent if the disclosure is a requirement in your state. However, in most states, it is not a required disclosure.
Whenever selling a property, it is important to know the disclosure laws for your state, as Laws can vary from state to state.
9. Tax Consequences After An Estate Sale
When selling an estate, another important financial consideration will be dealing with the taxes from the sale. For important tax considerations and how they relate to your personal situation be sure to look at the IRS guidelines on estate sales. Because being hit with a massive tax bill is never fun.
My Final Thoughts
Selling a home in an estate sale after the passing of a relative can be a tough experience. The home often brings up joyful memories that can bring out our inner emotions. It is always difficult to let go of a house that has become a home.
I hope that these tips for selling a home after the passing of a loved one will be helpful to you, and I wish you the best of luck.
---
About the author: The above Real Estate information on How to Sell a Home After A Relative Passes Away In Florida? was provided by Dan Larson, a recognized leader in his field. Dan can be reached via email at [email protected] or by phone at 941-993-8222. Dan and his team The Larson Team have helped people move in and out of many Southwest Florida towns over the years.
Are you thinking of selling your Southwest Florida home? The Larson Team has a passion for Real Estate and would love to share their marketing expertise!
We service Real Estate Sales in the following Southwest Florida towns: Anna Maria Island, Bradenton, Boca Grande, Englewood, Casey Key, Englewood, Holmes Beach, Lakewood Ranch, Longboat Key, Manasota Key, North Port, Nokomis, Osprey, Placida, Port Charlotte, Punta Gorda, Rotonda West, Sarasota, Siesta Key, Venice, and Wellen Park, FL