Steps To Selling Your Florida Home
Posted by Dan Larson on Sunday, July 25, 2021 at 11:53 AM
By Dan Larson / July 25, 2021
Comment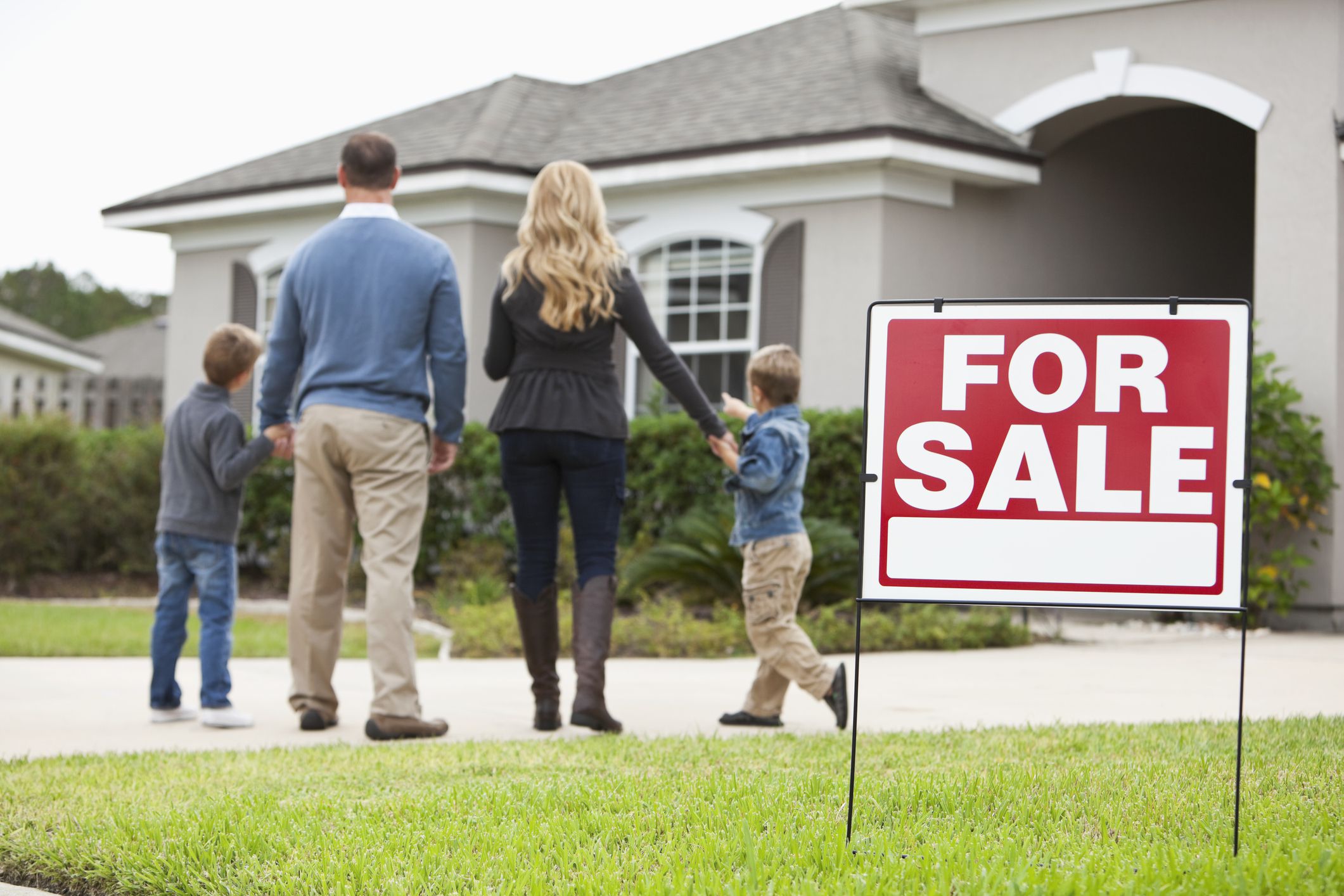 Getting ready to sell your home in Southwest Florida? Our in-depth guide breaks the process down into 8 simple steps, to help guide you through selling your Southwest Florida home. You'll learn how to find a great real estate agent, price your home accordingly, negotiate with potential buyers, and get through closing, and much more!
Now is a good time to sell your home in Southwest Florida! According to Zillow Research, property values in the Sunshine State rose 15.2% from May 2020 to June of 2021.
However, even with our low housing inventory, and our Florida real estate market being a seller's market even the best Southwest Florida properties may be tough to sell if you don't price the home accordingly, market it properly, or don't know how to handle the negotiations with buyers.
Read on to learn the eight steps to successfully sell your home in Southwest Florida!
1. Find The Right Southwest Florida Realtor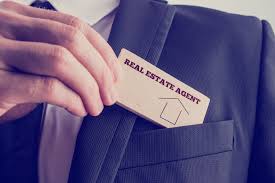 Selling a property isn't an easy task. Selling a home in Southwest Florida or anywhere for that fact, can be a complex transaction that requires a considerable amount of time, expertise and energy, so that you have good results with the sale of your Southwest Florida home. If you are thinking of selling your Southwest Florida home for the best price possible, and reduce your stress along the way — you need to find a top-rated Realtor like The Larson Team in Southwest Florida.
A top real estate listing agent like The Larson Team in Southwest Florida will know exactly what buyers want and how to get your property in front of them. They should be able to offer you expert advice, guidance, and support every step of the way, from the initial listing all the way to the closing of the sale of your Southwest Florida home.
The truth is, is that sellers who work with a realtor net on average 25% more, than those who sell for sale by owner. For a $297,390 home, which is the median home value in Florida, as of June 2021 — that's a premium of roughly $74,000. So, hiring a professional real estate agent can be well worth the investment.
2. Picking The Right Time To Sell
This is probably not, the first thing you think about when considering to sell your Southwest Florida home, but timing your sale correctly can impact the amount of time your home spends on the market, along with the sales price you achieve. In Southwest Florida, we typically see a spike in sales during the summer months, when families are moving here, and we also see a spike in sales during our winter months, when retirees are looking for their retirement or vacation home.
3. Price Your Home Correctly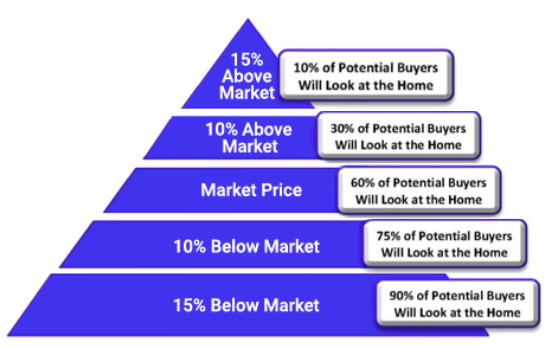 A comparative market analysis, home valuation report, or "CMA" is a tool thatyour real estate agent will use to give you an accurate idea of what your Southwest Florida home's value actually is. A comparative market analysis is done by comparing sales prices of homes recently sold in your neighborhood, along with taking into account specific data about your home such as the home's square footage, the overall condition of your home, and any special features the home has.
It's very important to take note that comparative market analysis is not an appraisal, and we talk about appraisal a little further in this article. However, a CMA will help you create a realistic pricing plan for your sales goals.
A top real estate listing agent will be your best tool when it comes to accurately assess the value of your Southwest Florida home, especially if you need to sell your home fast, without compromising your sales price.
Quick Tip: How to get a Home Valuation Report For Free
If you'd like some professional guidance with no strings attached, The Larson Team with RE/MAX Anchor Realty can help! You'll get a professionally prepared CMA, along with advice on how to price your Southwest Florida home. We offer this service to everyone and is 100% free and there is never an obligation to sign with us!
4. Preparing, marketing, and showing your home
Marketing your Southwest Florida home properly can have a huge impact on the sale of your home. Using a professional real estate agent will get your home listing in front of more buyers, and they should be able to highlight all its best-selling attributes.
Below are some steps that will help you increase the visibility of your home and maximize its appeal to potential buyers.
Staging Your Home Works!
Staging your home properly will present your home in its best possible way, decorating it with furniture and accessories that emphasize its selling points will help buyers picture them living there and making the home their own.
An example is, if you're trying to sell a home and you believe that the pool area is the highlight of the home, you can draw the potential buyers attention to it by making sure the pool area is staged, This can help buyers imagine what it would be like to live there and how they could entertain their guest by the pool.
Staging a home not only helps make the home more attractive to potential buyers, but the data also shows that staged homes spend 86% less time on the market than a home that isn't staged.
Make Sure Your Listing Description Is Appealing
An experienced listing agent will be able to create a listing description that will appeal to buyers, the listing description is one of the first impressions your home makes to potential buyers; it's an important part of what makes a buyer want to schedule an appointment to tour your home. Again, an experienced listing agent will highlight all of the best aspects of your home that aren't evident from your pictures alone. As examples, they should highlight the home's location, replacement of any major items, like an HVAC System, or a roof that was recently done.
The listing description sets the mental scene for potential buyers, and makes them feel like your home is one that they don't want to miss out on. But, make sure that the listing description is not misleading. If potential buyers are come to your home expecting one thing and end up seeing something totally different, then chances are they won't be putting in an offer.
Marketing Your Home Correctly
A professional real estate agent will be able to get the word out that your Southwest Florida home is available for sale, and it is a vital part of getting potential buyers for your home, the more people that know about your home, the better your chance of it selling quickly and for more. One of the most important parts of marketing a home is having professional photography done, if your agent takes pictures with their cell phone, you may have hired the wrong agent, there is no substitute for professional pictures, professional photos will make your home stand out. Also, your agent should be well versed in using other marketing channels other than the MLS, they should be sharing your listing via social media like Facebook, LinkedIn and to their Google Business Page to name a few, again the more eyes on your home, the higher the likelihood the home will sell faster and for more money.
Showings
If you want to sell your home, you'll have to be flexible to buyers who want come see your home. Showings on average take less than 15 minutes, and it's pretty much impossible to sell your home without having them, as many buyers want to physically see the home they are thinking of potentially putting an offer in on.
Fill Out All Disclosures Required By the State of Florida!
In Florida, sellers are required to advise potential buyers of any defects in the property that can affect its material value; however, property sellers are only required to disclose defects that they are aware of.
The Florida Association of Realtors has a standard disclosure form that sellers need to complete. The disclosure asks sellers about the overall condition of the home, along with major systems and appliances, and if there was previous structural damage from things like insect/termites or water.
If you aren't sure of your responsibilities as a home seller in the state of Florida, you should speak with your real estate agent, who will be able to advise you on what is expected of you as a home seller in Florida, and also how you can avoid any potential legal issues down the road.
5. Fielding offers and negotiations
Once you start receiving offers on your Southwest Florida home, unless it's for your full asking price, there will likely be negotiations with the buyer to reach a sales price and terms that are mutually beneficial.
If you plan on negotiating with a potential home buyer, the first thing you'll do is present the buyer with a counteroffer, which is done by your realtor on your behalf. The counteroffer will stipulate your proposed terms to the sale of your home, which could include things such as a higher purchase price, the amount of the buyers escrow deposit, the closing date, or the buyers due diligence period.
There also might be several counteroffers back and forth between you as the seller and the buyer until a mutual agreement is reached between you both; Again, your realtor should advise you on the best way to respond to the potential buyer's offers.
Once all terms of the sale are agreed upon by both the buyer and home seller and signed by all parties, then the buyer and seller start the process to move toward a closing.
6. The Appraisal And Home Inspections
The next step in the home sale process will be the home inspection. Which is probably the step that most sellers fear the most is the home inspection, the reason being is that it highlights things that the home seller probably isn't aware of.
In a Florida sales contract, it must have the length of the "inspection/due diligence period ." By default in the state of Florida, the inspection period is 15 calendar days long; however, it is typically shortened to between 7-10 calendar days, unless there are major issues that come up in the inspection report, then it may be extended so that professional contractors can come and inspect the items of concern in the report.
Once the inspection period is over, next will be the appraisal process. The appraisal is completed by a licensed appraiser and is a professional opinion of a home's market value. The appraisal will be ordered by the buyer's lender and it helps to protect the lender from giving the borrower more money than the home is worth. However, if the buyer is purchasing your home with cash, they probably won't request an appraisal.If there are any new issues the seller was unaware of that might come to light during the inspections, the buyer may want to try and renegotiate that the repair be made prior to closing or as a credit at closing, assuming there's the appropriate contingency in the purchase agreement. Some of the major issues that can be found in the home inspection report in Florida are roofing issues, such as missing or damaged shingles or tiles due to our extreme weather, along with damage to wood from water or termites.
An Appraisal is done by comparing your property with other recently sold homes within your area, this is done by analyzing data points such as the square footage and the condition of homes, the appraiser's job is to reach an accurate assessment of the home's value.
If the home's appraised value comes in below the agreed sales price, the seller and buyer will need to negotiate, yet again to come to an agreement that all parties are mutually satisfied with. In this situation, usually both parties meet in the middle with the seller agreeing to a lower sales price or the buyer paying a larger down payment. Again, your real estate agent will be able to advise you on the best approach for your situation.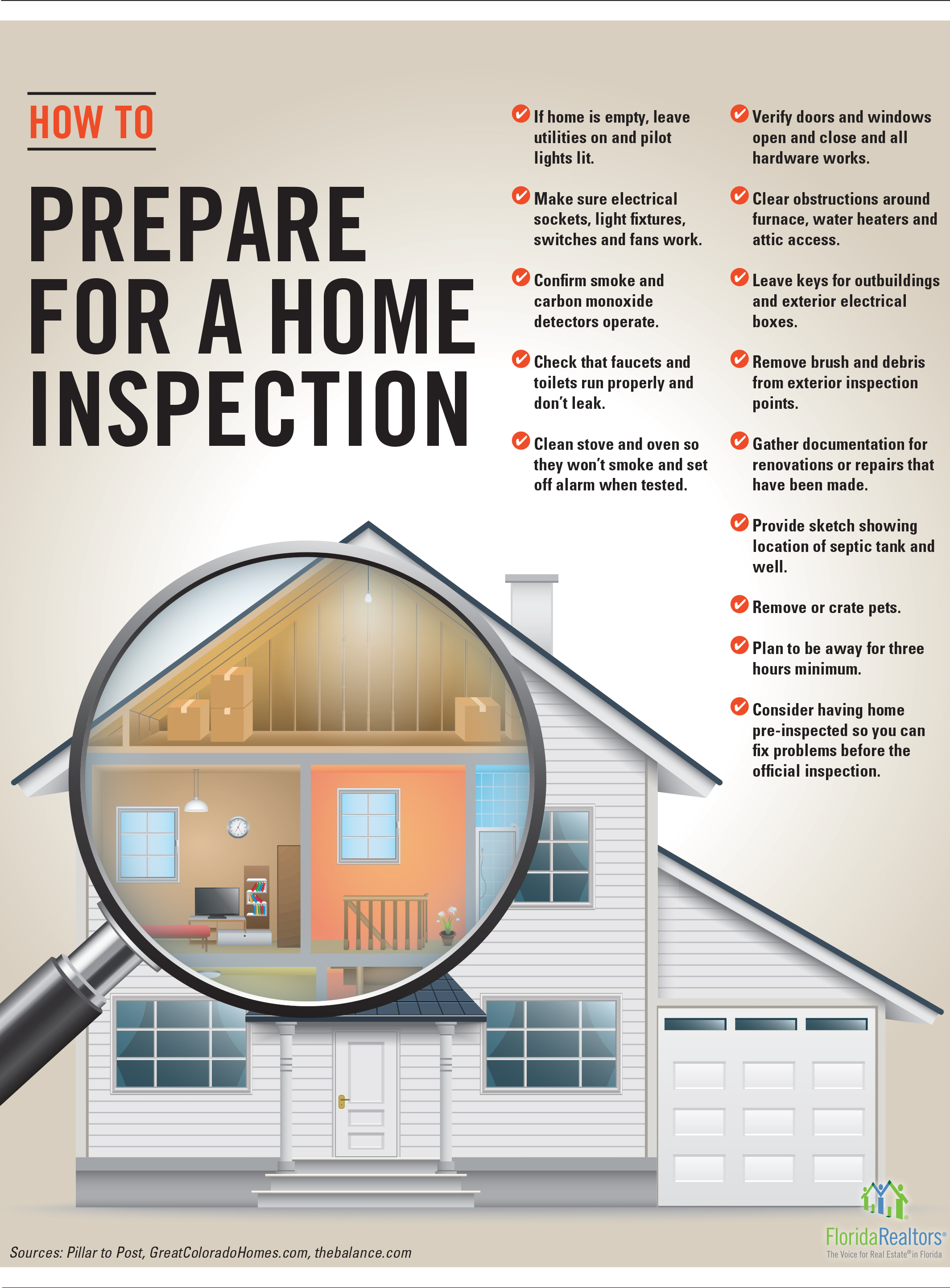 7. Paperwork & Required Florida Disclosures
There is a lot of paperwork that goes into selling a property, that most home sellers and buyers don't think of. While it's always a good idea to be familiar with all the required documents you might need to close on your home, you should always still consult with your realtor or an attorney before signing and filing any paperwork. Again, a licensed professional should walk you through all the required paperwork and ensure you have everything you need for your particular situation.
Below are Some Of The Forms and Documents That Are Required When Selling a House, or Any Property In Florida
Required for All Real Estate Sales in Florida
Forms of ID
Copy of Sales Contract and Any Addendums
Closing Statement
Signed Deed
Bill of Sale
Affidavit of Title
Property Tax Agreement
Possible Additional Documents
Current Loan Payoff Information
HOA Disclosures and HOA Guidelines
Completed Survey
Proof of Repairs or Renovations
Copies of Relevant Wills, Trusts, or Power of Attorney Letters
Relevant Affidavits
Closing Disclosure
Correction Statement and Agreement
Florida Disclosure Forms
Seller's Property Disclosure - Residential
Property Tax Disclosure Summary
Lead-Based Paint Disclosure ( If Home Is Pre-1978)
8. The Closing Day
Once the inspections and appraisal are done and all of the paperwork is in order, you'll be ready for the closing. So, what happens on the closing day? The home seller legally transfers property ownership to the buyer. In order to complete the sales transaction, both the home buyer & home seller must have met all the conditions stipulated in the sales contract, and this includes settling all closing costs.
In the state of Florida, closings are generally done in person and overseen by a title agent, however, due to the COVID-19 Pandemic, things have changed a little and we've seen many closing done remotely or even virtually. The title agent/title company is the one who is responsible for recording the home sale and legally transferring ownership of the property from the seller to the buyer within the city/county the home was purchased in. Once all the legal documents have been signed and completed, the property can be can be handed off to the buyer and you'll receive your money from the sale of the property, less closing costs.
The closing costs in Florida can vary between counties, this is due to differences in recording fees and local government taxes. However, most home sellers in Florida can expect to pay anywhere from 1% to 3% of their total sales price in closing costs.
So, if you received the average Florida sales price of $297,000, as a homeowner you can expect to pay up to $8,910 in closing costs. However, this does not include the real estate commission, which also can range from 4% to 6% of the total sales price.
Contact Us Today! To See How We Can Help You With Your Home Sale!
________________________________________________________________________________________________
About the author: The above Real Estate information on The Process Of Selling Your Florida Home was provided by Dan Larson, a recognized leader in his field. Dan can be reached via email at [email protected] or by phone at 941-993-8222. Dan and his team The Larson Team have helped people move in and out of many Southwest Florida towns over the years.
Are you thinking of selling your Southwest Florida home? The Larson Team has a passion for Real Estate and would love to share their marketing expertise!
We service Real Estate Sales in the following Southwest Florida towns: Anna Maria Island, Bradenton, Boca Grande, Englewood, Casey Key, Englewood, Holmes Beach, Lakewood Ranch, Longboat Key, Manasota Key, North Port, Nokomis, Osprey, Palmetto, Parrish, Placida, Port Charlotte, Punta Gorda, Rotonda West, Sarasota, Siesta Key, Venice, and Wellen Park, FL