Financing



The Larson Real Estate Team highly recommends Tom Rydberg with Draper & Kramer Mortgage Corp. for all of your mortgage financing needs. Tom can explain all of the financing options that are available to you. He is dedicated to servicing our team's clients with an absolutely awesome experience. Plus, he is a really nice guy!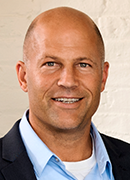 Tom Rydberg
Email: [email protected]
Phone: (630) 550-2656

Fill out the form below to learn what financing options are available to you.
Have a Mortgage Question?